Welcome to the news page for Baby Check Bath CIO
Baby Check Bath is a pioneering not-for-profit registered charity dedicated to providing a free osteopathy service to babies whose families would not otherwise be able to afford it.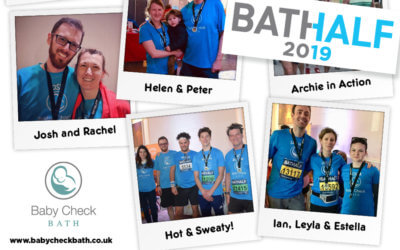 Congratulations to the Stillpoint Team Runners. They raised the fantastic amount of £5,000.00 for us!We hope they can all join us again next year.   A big thanks to everyone who donated. This will make a huge difference to the Baby Check Clinic. If anyone else would...
read more