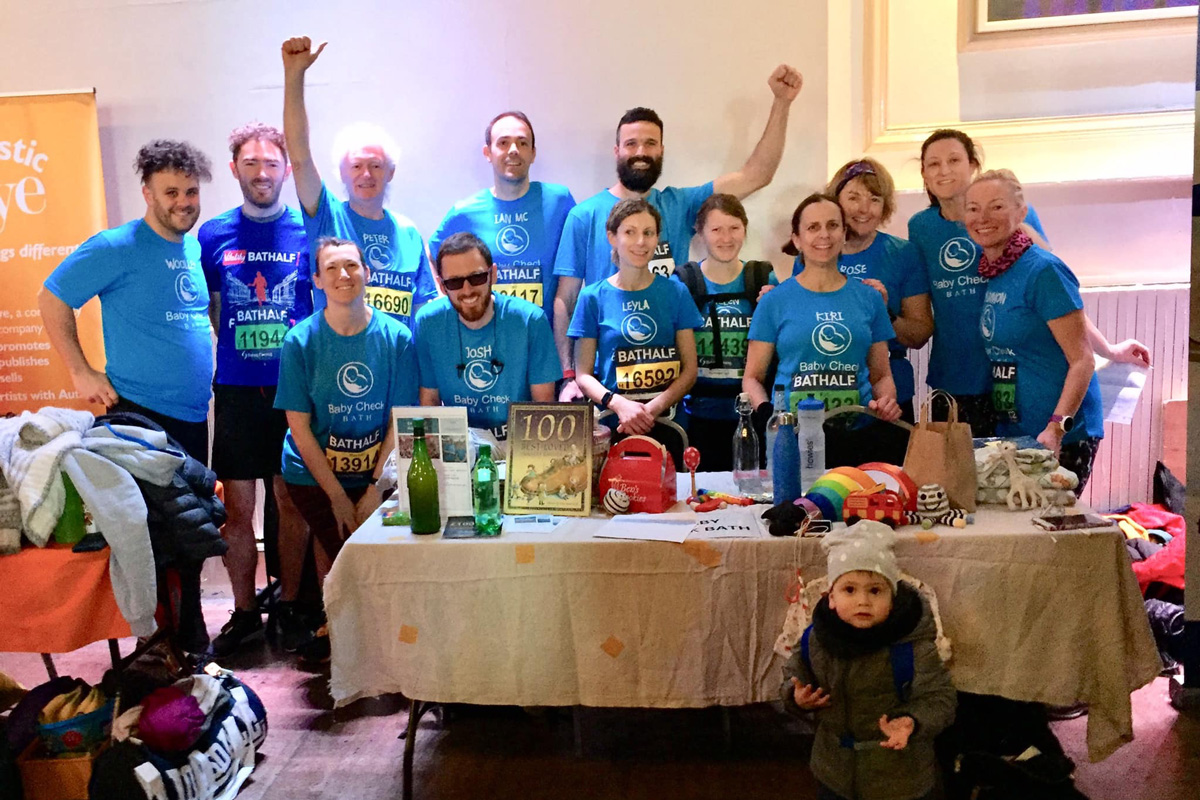 Stillpoint has a team of runners supporting Baby Check Bath in this year's Bath Half Marathon on Sunday 16th October 2022! 
Please support us in our fundraising!
The Team at Stillpoint have been amazing!
They have raised funds for us over the last six years by competing in the Bath Half Marathon. We are delighted to say they will be running for us again this year on Sunday 16th October.
We really appreciate their continued support and hope you will be able to help them reach their target of £2,000.00.
Baby Check Bath offers a free-of-charge osteopathic service to mothers and babies in BANES who may be experiencing difficulties.
Our service enables these families to receive gentle hands-on treatment. Monies raised from the Bath Half Marathon go directly to funding this valuable osteopathic treatment for local newborns and mums.
Make a donation
To make a donation, please click the button below.
Your support will make a huge difference.