Our Mission
Baby Check Bath is a pioneering registered charity, with research objectives, dedicated to providing a postnatal osteopathy service for mums & babies from low income families living in Bath & North East Somerset.
These babies are distressed, cry for prolonged periods of time, and are difficult to feed and soothe. These early weeks and months can be very challenging both for them and for the whole family. New mothers who are in pain/ discomfort after a difficult birth and who may be struggling to breastfeed may find it more difficult to feed and settle into motherhood.
We believe that osteopathy has an important role in helping these mums & babies to feed, sleep and settle; helping families to bond and enjoy the early weeks after birth.
Our Aims
We will provide osteopathic assessment and treatment for up to 200 babies & new mums per year, free of charge

We will establish strong partnerships with community groups and healthcare professionals working with new mums & babies for the benefit of families in our care

Baby Check Bath has been established as a research project, gathering data to study the effectiveness of postnatal osteopathic treatment for both mums & babies

Fundraising will support this vital work helping local families in need to thrive.
Our Story
Baby Check Bath clinic doors opened in 2015. Since then, over 1,000 babies have been treated by the Baby Check Bath team of osteopaths.
The seed for Baby Check Bath was sown in 1997.
A local Bath GP surgery offered to host a free postnatal osteopathy service for new babies registered at the surgery. 
Over the course of the next 5 years, this new initiative was evaluated twice and the project won an award at the 'New Initiatives in Primary Care' competition for the South West Health Authority.
This free baby service was hugely successful and established the need to help more local families across Bath & North East Somerset.
After nearly 20 years based at the same Bath GP practice, the service moved location into Stillpoint Health & Wellbeing Centre so that the offer of free postnatal osteopathy could be extended by a team of osteopaths to families across Bath & North East Somerset. 
Registering as a charity, with charity trustees including Adrian Baker, Peter Cockhill and Dr Neil Simpson, has allowed the free postnatal osteopathy service to grow. 
We need your support to continue to help new mums & babies flourish.
The seeds of this project have already been sown, we now need fertile ground to nurture and help them to grow.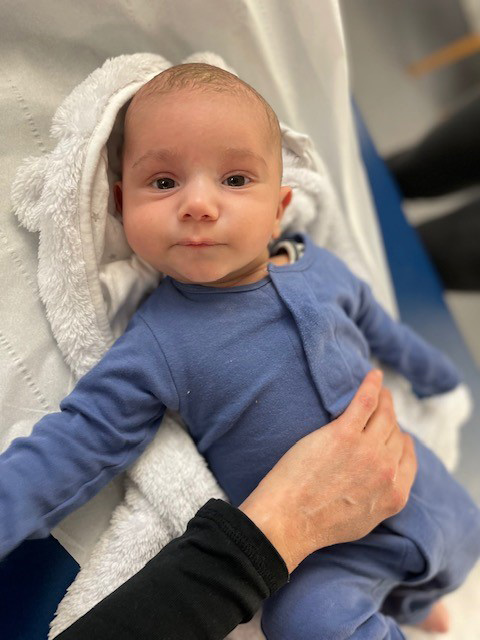 Thank you so much! The breastfeeding issue has been completely eradicated thanks to the treatment here.
Head shape has improved massively and reflux that seemed to be an issue has also improved.
Excellent service. Fingers crossed it can continue.
Amazing attentive service. I feel very lucky to have this available.
I am glad my Health Visitor had suggested coming here- The osteopath has been great, she helped my baby boy in so many ways- he is so much more settled now and every appointment was a pleasure for me too. Thank you for everything.
Such a good place for mums and babies – very grateful Baby Check exists.
Wonderful staff, relaxed vibes! Welcoming & so helpful for low-income families.
It has been a very helpful time not just for the baby but other things like having a conversation, being listened to has been a really helpful tool for me as a Mum. Thank you for everything!
Fantastic service. Has made the world of difference- will highly recommend.
Fabulous team – all very approachable, compassionate and professional.
Staff always friendly and helpful.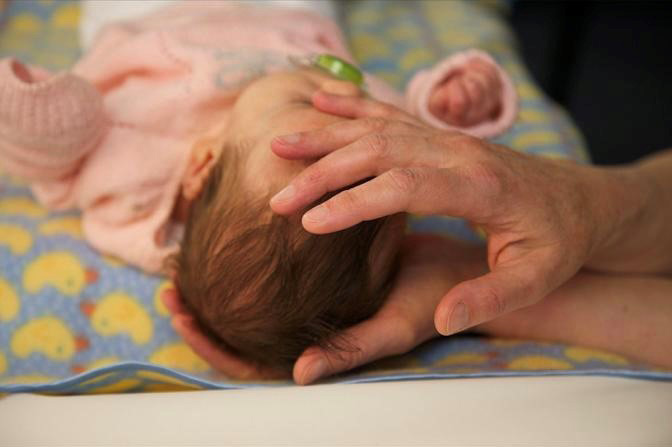 Baby Check Bath is a registered charity, with research objectives, dedicated to providing free postnatal osteopathy for mums & babies.
We want a service that is free at the point of delivery for distressed babies and their mothers. We needed your helping hand to support this free postnatal osteopathy service.
Baby Check Bath offers a large, comfortable reception area where families meet during the clinic. Our community treatment rooms enable families to receive postnatal care in one welcoming space.
Baby Check Bath Mums Testimonials:
"Wonderful sanctuary- great to be listened to and validated – an inner sense of peace and well being"
"After the treatment I was less tense, sleeping better. Not reliant on medication.
Happy baby= happy mother!"
"Dramatic improvement and easing of all aching – I ached all over after giving birth"
Testimonials from Healthcare Professionals
As someone who has personally benefited hugely from osteopathic treatment and who specialises in working with children, I think it is fantastic that Baby Check is now available to increase access for young babies to an osteopathic assessment and treatment, and that it is provided in a group setting that is so supportive and positive.
As a health professional with 33 years of experience working with infants, children and carers specialising in physical and mental health, I would have no hesitation in recommending the very professional service offered by the registered osteopaths at Baby Check Bath. I find the expert service they provide invaluable to babies that have had difficult births and feeding problems.
Help us to continue to expand and support our vital research