FREE Post Natal Mother & Baby Osteopathy Treatment
Mothers with babies under 12 weeks old are offered a free postnatal check and free osteopathic treatment for both Mum & baby at Baby Check Bath.
As a local registered charity, these postnatal sessions are provided for low-income families living in Bath and North East Somerset.
These babies are often distressed, cry for prolonged periods of time, and are difficult to feed and soothe. Making the early weeks after birth more challenging for Mum & baby, and for the whole family. New mothers who are in discomfort after a difficult birth, may be struggling to breastfeed and can find it more difficult to feed their baby and settle into new motherhood.
We believe that osteopathy has an important role in helping these mums & babies to feed and settle; helping families to bond and enjoy the early weeks after birth.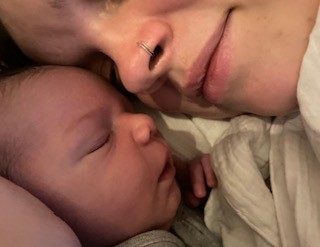 "Thank you so much! The breastfeeding issue has been completely eradicated thanks to the treatment here."
"I am glad my Health Visitor had suggested coming here. The osteopath has been great, she helped my baby boy in so many ways- he is so much more settled now and every appointment was a pleasure for me too. Thank you for everything."
"Head shape has improved massively and reflux that seemed to be an issue has also improved."
"Such a good place for mums and babies – very grateful Baby Check exists."
"Wonderful staff, relaxed vibes! Welcoming & so helpful for low-income families."
"It has been a very helpful time, not just for my baby but other things like having a conversation, being listened to has been a really helpful tool for me as a Mum. Thank you for everything!"
"Fantastic service. Has made the world of difference- will highly recommend."
"Amazing attentive service. I feel very lucky to have this available."
"Staff always friendly and helpful. Excellent service. Fingers crossed it can continue."