WE ARE SENDING OUR HEARTFELT THANKS TO THIS LOVELY GIRL!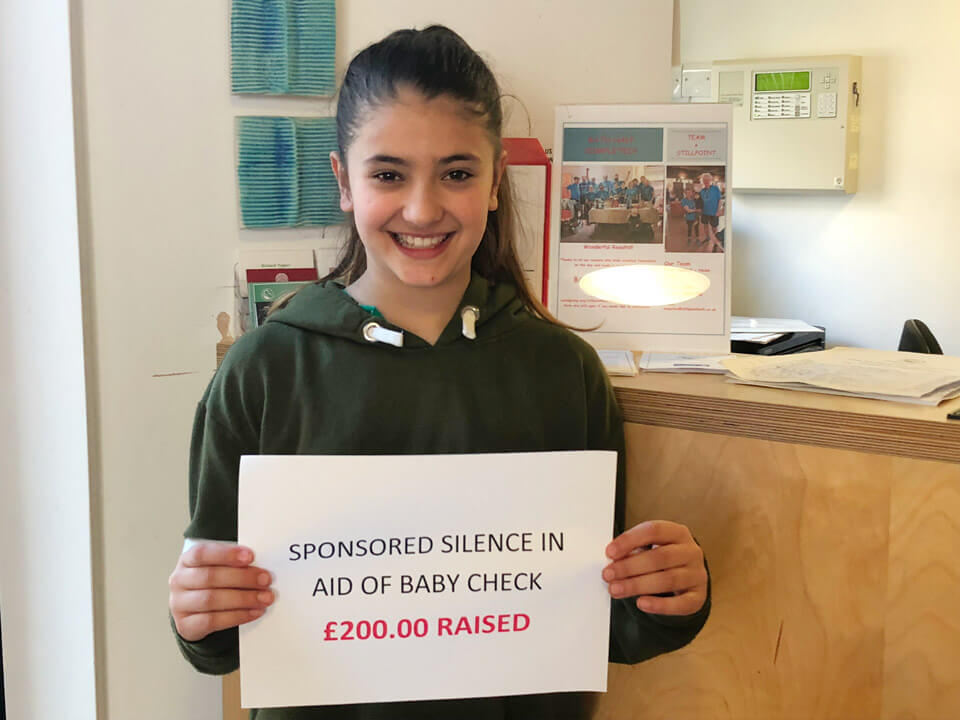 Ayesha would have loved to have run in the Bath Half Marathon this year but as she only 11 years old that wasn't possible so she did a sponsored 24-hour silence in order to raise money for Baby Check. It must have been such a hard thing to do, for an 11-year old, and we really appreciate her kindness and effort. She is an inspiration to us all.
She raised £200 for the clinic which will pay for a course of treatments for a newborn baby.
WELL DONE AND MANY THANKS TO AYESHA!